NEW for 2023: NEXT GEN Marine ENERGY Training

16.02.2023
This cutting edge 4 hour course is designed to be delivered via Zoom, Teams or in person for organisations working with sub 24m vessels.
The aim is to provide awareness of changing energy requirements and the challenges of decarbonising small and large boat fleets. As coastal operations and energy infrastructure evolves this knowledge is increasingly important for vessels in the 25m to 100m range.
The short, focussed course is designed to be relevant to ALL stakeholders involved in energy transition of surface vessels. This includes professional, commercial and military organisations and those with a political or policy interest in decarbonisation.
Applicable to supply and support sectors including original equipment manufacturers, distributors, boat builders, refit yards, engineers, naval architects, ports and marinas.
National, regional and local authorities can learn how to segment energy options for vessels operating in their waters from both a feasibility and technical perspective.
John Haynes -

NEXT GEN Training Developer

:



'This course is in response to a need for simple, concise information that enables decision makers to plan for energy transition in a changing world. We have developed NEXT GEN Marine ENERGY with the latest knowledge that everyone can benefit from. Our focus is on viable technology - available now or in the very near future.'
'In half a day we can give an independent view on the opportunities and challenges
presented by emerging technologies including battery-electric, hybrid systems
and hydrogen as both an energy carrier and a fuel. Next generation marine energy
needs to be safe, reliable, improve efficiency and reduce emissions.'
'From our work with significant organisations on both sides of the Atlantic it is clear
that the internal combustion engine will be needed for many years to come.
We look at how engines can be adapted to handle everything from
alternative low carbon fuels to dual and multi fuels.'
NEXT GEN Marine ENERGY Training is delivered in 4 hours.
A CPD certificate is issued to each person attending.
3 focussed sessions include dynamic Q&A.
To find out more about NEXT GEN Training contact:
Claire Donnelly

+44 (0)7709 675258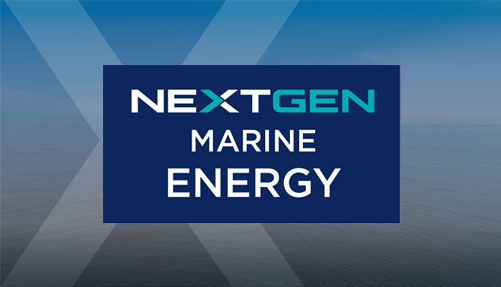 All images are copyright RIB & HSC 2023 unless otherwise stated.
This does not exclude the owner's assertion of copyright over the material.